Dr. Hansra
Dr Hansra's "Joint Pain Elixir": A natural remedy for mild joint aches and pain
Updated: Feb 4
Did you know that taking non-steroidal anti inflammatory (NSAIDS) such as Ibuprofen on a regular extended basis or beyond what the manufacturer allows can place you at increased risk of dozens of side effects including heart attack, stroke, bleeding that could result in death? (1). Also, Acetaminophen has been associated with many documented side effects including liver failure (2). If you have pain you need to go to the doctor to be evaluated. If you are looking for a more natural way to relieve mild joint pain and muscle aches (for example after a work out) then try Dr. Hansra's #jointpainelixir. It is a natural way to treat and prevent mild pain and its ingredients have demonstrated and research proven anti-inflammatory effects without the harsh side effects of other pain relievers.
Ingredients (shown above):
1) Organic turmeric (curcumin) 2 oz. (4 pinky fingers) or 1-2 capsules of curcumin (natural curcumin is messy to work with and capsule may be better absorbed. Take as directed from manufacturer).
2) Organic ginger 1-2 oz. (2-4 pinky fingers, depending on how spicy you can tolerate).
3) Collagen peptides 20 g (or 2 scoops).
4) Tart cherry extract 30 ml (or 2 tablespoons).
5) 16 oz of purified cold water.
Directions:
1) Peel ginger and turmeric (careful as turmeric can leave stains) and chop into 1-2cm pieces for blending.
2) Add ginger, turmeric, tart cherry, collagen peptides to water in a blender (I use Ninja Blender for example).
3) Blend for one minute until mixed.
4) Stain off the contents in a cup (don't consume the remaining plant matter).
5) Optional: Add ice to cool the drink.
Dr Hansra's #Jointpainelixir helps fight and prevent mild musculoskeletal pains without the risk major side effects seen with NSAIDS - Dr. Hansra #Smartandeasyhealth
What's the science behind #jointpainelixir? There's a lot!
Curcumin is a naturally occurring chemical compound found in the spice turmeric (Curcuma Longa). Curcumin has been found in numerous clinical trials to safely and effectively treat arthritis (3,4) which is likely the result of curcumin's potent antioxidant and anti-inflammatory properties (5). In addition to arthritis, other potential benefits of curcumin include metabolic syndrome (6), high cholesterol (6), anxiety (6), cancers (7), digestive disorders (7), other inflammatory disorders (6,7) Curcumin has been designated by the FDA as "Generally Recognized as Safe" (GRAS) (8). Some studies have shown safety in humans at doses up to 12 g/day (8). Different types of curcumin preparations are being sold due to increased rates of absorption and therefore increased potential benefits. Two popular formulations shown to increase absorption are curcumin with black pepper and curcumin with phospholipids (also known as phytosome) (7).
Ginger is a popular spice that has been used for centuries as an anti-inflammatory agent (9, 10). Ginger has been shown to reduce osteoarthritis (11) and exercise related muscle pains (3,12). Ginger has many other health benefits including relief of nausea (13), dysmenorrhea pain (14), potential anticancer activity (15).
Cherries are a rich source of polyphenols and vitamin C which have anti-oxidant and anti-inflammatory properties (16). Studies have shown that consumption of cherries can decrease inflammation, exercise induced muscle soreness, and arthritis (16). Studies also show that cherries can decrease blood pressure, improve sleep, improve blood sugars, improve cholesterol (16).
Collagen peptides are a source of protein that promotes the health of bone, joints, and skin. Research shows that collagen peptides are safe and effective in managing osteoarthritis, joint pain, and joint health (17,18) even among athletes (19). Collagen peptides have also demonstrated numerous anti-aging effects including skin elasticity (20, 21), skin hydration (21, 22), reduced skin roughness (21), and wrinkles (22).
#Jointpainelixir is a natural blend of curcumin, ginger, tart cherry extract, and collagen peptides that not only alleviates joint and muscle aches but also has numerous potential health benefits exerted by it's blend of anti-inflammatory ingredients. Why take pills with numerous potentially severe side effects when you can take something natural that targets the underlying inflammation and can potentially boost your overall health? Everything you put in your mouth has potential risks however the researched ingredients in #jointpainelixir are completely natural, food based ingredients with low risks. Be smart, make your nutrition work for you @#smartandeasyhealth.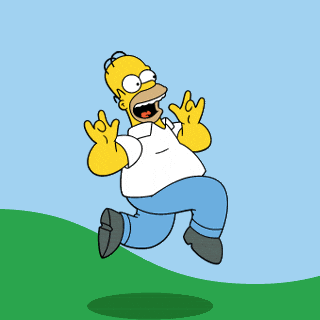 References
1) Up to date. Ibuprofen: Drug information. https://www.uptodate.com/contents/ibuprofen-drug-information?search=ibuprofen&source=panel_search_result&selectedTitle=1-148&usage_type=panel&kp_tab=drug_general&display_rank=1. Accessed December 1, 2019.
2) Up to date. Acetaminophen: Drug information. https://www.uptodate.com/contents/acetaminophen-paracetamol-drug-information?search=tylenol&source=panel_search_result&selectedTitle=1-148&usage_type=panel&kp_tab=drug_eneral&display_rank=1. Accessed January 4, 2020.
3) Daily JW, Yang M, Park S. Efficacy of Turmeric Extracts and Curcumin for Alleviating the Symptoms of Joint Arthritis: A Systematic Review and Meta-Analysis of Randomized Clinical Trials. K Med Food. 2016 Aug 1; 19(8): 717-729.
4) Shep D, Khanwelkar C, Gade P. et al. Safety and efficacy of curcumin versus diclofenac in knee osteoarthritis: a randomized open-label parallel-arm study. Trials 20, 214 (2019)
5) Tabrizi R, et al. The effects of curcumin-containing supplements on biomarkers of inflammation and oxidative stress: A systematic review and meta-analysis of randomized controlled trials. Phytother Res. 2019 Feb;33(2):253-262.
6) Hewlings SJ, Kalman DS. Curcumin: A Review of its' Effects on Human Health. Foods. 2017 Oct 22;6(10).
7) Jurenka JS. Anti-inflammatory Properties of Curcumin, a Major Constituent of Curcuma longa: A Review of Preclinical and Clinical Research. Altern Med Rev. 2009 Jun;14(2):141-53.
8) Gupta SC, Patchva S Aggarwal BB. Therapeutic Roles of Curcumin: Lessons Learned from Clinical Trials. AAPS J. 2013 Jan; 15(1): 195-218.
9) Awang D. Ginger. Can Pharm J 1992:309-11.
10) Tshirch A. Handbood of pharmacognosy. Leipzig: Verlag CH Tauchnitz; 1917.
11) Altman RD, Marcussen KC. Effects of a ginger extract on knee pain in patients with osteoarthritis. Arthritis Rheum. 2001 Nov;44(11):2531-8.
12) Black CD, Herring MP, Hurley DJ, O'Connor PJ. Ginger (Zingiber officinale) reduces muscle pain caused by eccentric exercise. J Pain. 2010 Sep; 11(9): 894-903.
13) National Institute of Health. National Center for Complementary and Integrative Health. Ginger. https://nccih.nih.gov/health/ginger. Accessed January 11, 2020.
14) Rahnama P, et al. Effect of Zingiber officinale R. rhizomes (ginger) on pain relief in primary dysmenorrhea: a placebo randomized trial. Complementary and Alternative Medicine 2012; 12(92): 1-8.
15) De Lima RMT, et al. Protective and therapeutic potential of ginger (Zingiber officinale) extract and (6)-gingerol in cancer: A comprehensive review. Phytother Res. 2018 Oct;32(10): 1885-1907.
16) Kelley DS, Adkins Y, Laugero KD. A Review of the Health Benefits of Cherries. Nutrients 2018; 10 (3): 368.
17) Kumar S, et al. A double-blind, placebo-controlled, randomized, clinical study on the effectiveness of collagen peptide on osteoarthritis. J Sci Food Agric. 2015 Mar 15;95(4):702-7.
18) Bello AE, Oesser S. Collagen hydrolysate for the treatment of osteoarthritis and other joint disorders: a review of the literature. Curr Med Res Opin. 2006 Nov; 22(11):2221-32.
19) Clark KL, et al. 24-Week study on the use of collagen hydrolysate as a dietary supplement in athletes with activity related joint pain. Curr Med Res Opin. 2008 May; 24(5):1485-96.
20) Proksch E, Segger D, Degwert J, Schunck M, Zague V, Oesser S. Oral supplementation of specific collagen peptides has beneficial effects on human skin physiology: a double-blind, placebo-controlled study. Skin Pharmacol Physiol. 2014;27(1):47-55.
21) Bolke L, et al. A Collagen Supplement Improves Skin Hydration, Elasticity, Roughness, and Density: Results of a Randomized, Placebo-Controlled, Blind Study. Nutrients. 2019 Oct: 11(10): 2494.
22) Borumand M, Sibilla S. Daily consumption of the collagen supplement Pure Gold Collagen reduces visible signs of aging. Clin Interv Aging. 2014; 9: 1747-1758.
Disclaimer:
As a service to our readers, Smart and Easy Health.com provides access to our library of archived content. Please note the date of last review on all articles. No content on this site, regardless of date, should ever be used as a substitute for direct medical advice from your doctor or other qualified clinician. Always check with your physician when starting new supplements for drug-drug interactions. Again, if you are sick or in pain you need to see your doctor to get evaluated.